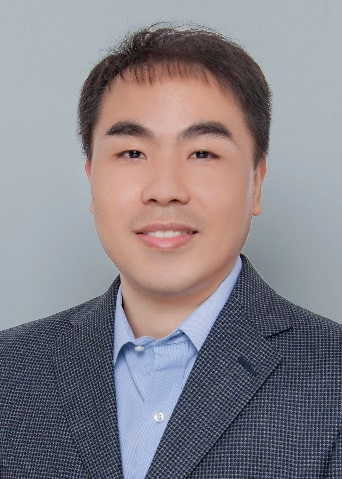 教授、博士生导师,国家杰出青年科学基金获得者(2021),国家创新人才计划(2012),国家优秀青年科学基金获得者(2014),中科院动物进化与遗传前沿交叉卓越创新中心骨干(2019)。2000年毕业于山东大学获生物化学与分子生物学系学士学位; 2005年获中国科学院生物物理研究所博士,之后在美国华盛顿大学医学院和美国休斯医学研究所(HHMI)及宾夕法尼亚大学大学医学院从事博士后研究,长期从事学习记忆,神经退行性疾病以及脑衰老等方面的研究工作,并致力于解析表观遗传调控在脑衰老和神经退行性疾病中的作用机制。近年来取得了一系列重要研究成果,发表于Cell, Neuron, Nature Communications, PLoS Biology, PNAS等国际学术期刊。得到国家自然科学基金,科技部重点研发计划,中科院先导科技专项等项目支持。
主要研究兴趣:
1. 学习记忆的分子神经生物学机制和阿尔茨海默病的发病机理研究;
2. 中枢神经系统的代谢调控与神经退行性疾病以及衰老的关系;
3. 非编码RNA以及RNA结合蛋白在中枢神经系统中的调控作用。
代表性研究论文:
1.Li XH, Zhang J, Li DF, He C, He K, Xue T, Wan L, Zhang C and Liu Q. Astrocytic ApoE reprograms neuronal cholesterol metabolism and histone acetylation-mediated memory. Neuron 109:1-14, 2021.
2. Zhang Q, Zhang J, Ye J, Li X, Liu H, Ma X, Wang C, He K, Zhang W, Yuan J, Zhao Y, Xu H, Liu Q. Nuclear speckle specific hnRNP D-like prevents age- and AD-related cognitive decline by modulating RNA splicing. Mol Neurodegener. 16(1):66, 2021
3. Li D, Zhang J, Wang M, Li X, Gong H, Tang H, Chen L, Wan L and Liu Q. Activity dependent LoNA Regulates Translation by Coordinating rRNA Transcription and Methylation. Nat Commun. 9(1):1726,2018.
4. Raihan O, Brishti A, Li Q, Zhang Q, Li D, Li X, Zhang Q, Xie Z, Li J, Zhang J, Liu Q. SFRS11 loss leads to aging-associated cognitive decline by modulating LRP8 and ApoE. Cell Reports. 28(1):78-90, 2019.
5. Zhang J, Liu Q. Cholesterol metabolism and homeostasis in the brain. Protein Cell. 6(4):254-64,2015.
6. Li D, Zhang J, Li X, Chen Y, Yu F, Liu Q. Insights into lncRNAs in Alzheimer's disease mechanisms. RNA Biol. 18:7, 1037-1047, 2021.
7. Berg MG, Singh LN, Younis I, Liu Q, Pinto AM, Kaida D, Zhang Z, Cho S, Sherrill-Mix S, Wan L, Dreyfuss G. U1 snRNP Determines mRNA Length and Regulates Isoform Expression. Cell. 150: 53-64, 2012.
8. Liu Q, Zhang J, Zerbinatti C, Zhan Y, Kolber BJ, Herz J, Muglia LJ, Bu G. Lipoprotein receptor LRP1 regulates leptin signaling and energy homeostasis in the adult central nervous system. PLoS Biology. 9(1): e1000575, 2011.
9. Liu Q, Zerbinatti CV, Zhang J, Hoe HS, Wang B, Cole SL, Herz J, Muglia L, Bu G. Amyloid Precursor Protein Regulates Brain Apolipoprotein E and Cholesterol Metabolism through Lipoprotein Receptor LRP1. Neuron 56:66-78, 2007.
10. Liu Q, Zhang J, Trotter J, Cheng C, Han X, Weeber EJ, Bao J, Herz J, Bu G. Neuronal LRP1 knockout in adult mice leads to impaired brain lipid metabolism and progressive, age-dependent synapse loss and neurodegeneration. J. Neurosci. 30:17068-17078. 2010.
11. Liu Q, Zhang J, Tran H, Verbeek MM, Reiss K, Estus S, Bu G. LRP1 shedding in human brain: roles of ADAM10 and ADAM17. Mol Neurodegener. 4:17, 2009.
12. Liu Q, Zhang J, Zhu H, Qin C, Chen Q, Zhao B. Dissecting the signaling pathway of nicotine-mediated neuroprotection in a mouse Alzheimer disease model. FASEB J. 21:61-73, 2007.
招生招聘:
实验室招聘衰老及神经退行性疾病等相关背景的博士后/副研究员/研究员。欢迎本科实习生和报考研究生。
联系方式:liuq2012@ustc.edu.cn
联系电话:0551-63601179